Cannondale Kinneto with Shimano Steps motor. Originally $2800, Sale $2400!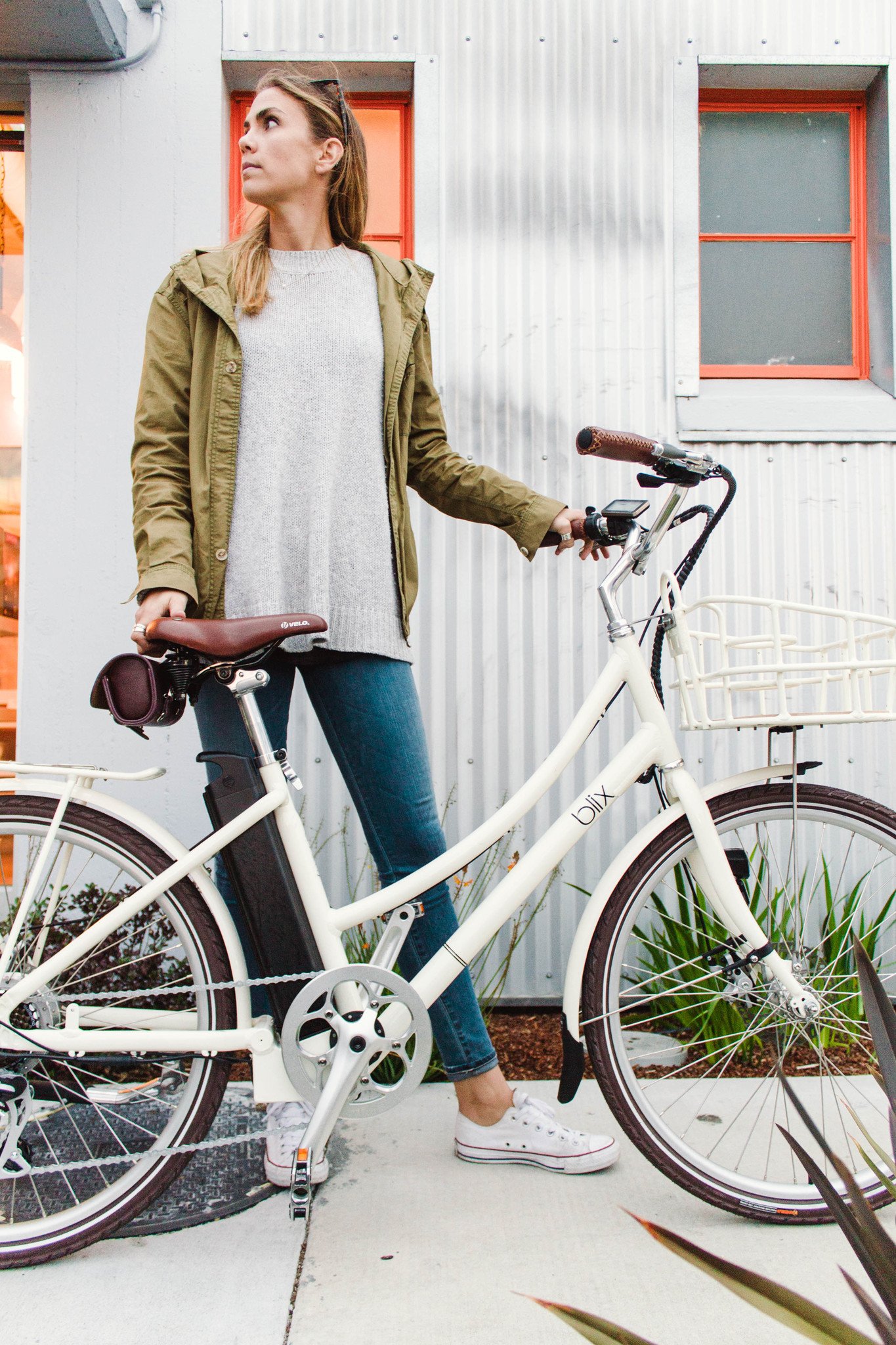 $1990 including wooden bottom basket, fenders and rear rack.
Just in from Sweden!
Introducing the Faraday electric bicycle.
We're introducing you to the Faraday electric bicycle, but it was actually you who introduced it to us.
A few of you trailblazers bought this gloriously innovative e-bike during its pre-sale phase. We assembled it for a handful of you and noticed that you were on to something awfully smart.
In the Faraday, we saw skin-deep beauty and mechanical brawn. We're now thrilled to be the only mid-Atlantic dealer of Faraday Bicycles, which feature:
An 8-speed Shimano Alfine internal hub with belt drive
Shimano disc brakes
A custom 240Wh battery that supports 20 miles of full pedal-assist riding and recharges in a standard wall outlet in three hours
Steel frame
Bamboo fenders
Integrated front and rear lights
Weight of just 39 pounds
The petite and discreet battery is located in the downtube. The small rectangle behind the seat is the bike's "thinking cap," the brainy control center. Goodbye, bulky battery. Hello, beautiful bicycle.
The unisex bike comes in small, medium and large for cyclists from 5'2" to 6'3". It's made in classic white and British racing green. BicycleSPACE is the exclusive Washington-area Faraday dealer, so come by and see this dreamy e-bike for yourself.